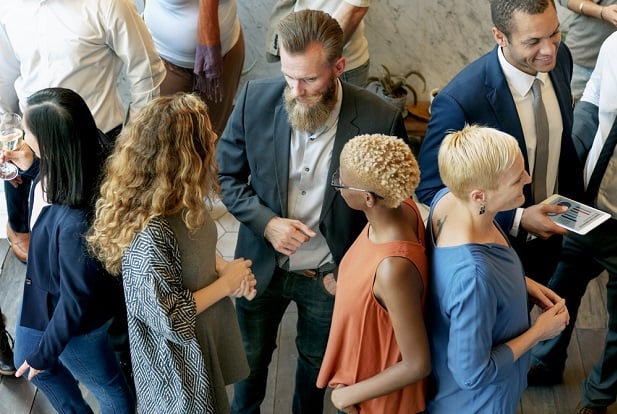 3 tips for a happy, ethical and compliant organization, especially during the holiday season
As the end of the year approaches, many organizations take a moment to celebrate the hard work of their teams, the accomplishments of the company and, most importantly, the happy holiday season. Appreciation and gratitude is normally expressed through corporate parties, gifts, and often everyone's favorite time – time away from the office spending with friends and family. While the holiday season often brings celebration to the workplace, it also sheds light on company policies and protocols.
HR teams are responsible for creating a place to work for people to thrive and this includes making sure people feel safe and clear about their organization's policies. When people don't know exactly what is expected of them, organizations run the risk of running into an ethical dilemma and / or a compliance violation.
To help HR teams ensure their organization is happy, ethical, and compliant not just during the holiday season, but throughout the year, here are three tools – along with helpful tips – that can help guide a successful strategy. .
1. Make sure that appropriate training is in place regarding corporate gift redemption policies.
Conflict of Interest (COI) is one of the most common challenges organizations face during the holiday season. While a COI can occur in many circumstances, exchanging holiday gifts – whether between team members or with vendors – is often one of the main culprits. Some of the more common COIs that businesses see around gift exchange include when a gift is:
Given with the intention of accelerating a business relationship

Higher in value than company allowances

Cash or cash equivalents, thereby triggering the application of tax laws

Not reported appropriately to management teams
To avoid a potential conflict of interest, HR teams should create awareness of the organization's commitment to business ethics and social responsibility. This can be done by carrying out short refresher trainings on gift exchange policies to make sure people understand company policy. The more clear your policies are in explaining what is appropriate to give and receive, the more effective they will be in helping to avoid conflicts of interest.
HR teams can also publicize corporate gift exchange policies through an organization's various communication channels, such as group messaging or even email. Not only will this remind people why the processes are in place, but it can tell them where to find the organization's policies and where to go if they need to report an issue.
2. Practice preventive planning around the holiday season.
While problems can arise when a business has a holiday party, in today's environment they can also arise on social media afterwards. To avoid the wide range of problems that can be caused during or after the holiday season, HR teams should have a prevention plan in place.
First, make sure events are inclusive by making plans that balance different perspectives and different community groups. For example, be sure to recognize the different holidays that are celebrated throughout this time of year; make sure people feel safe and supported not to attend a corporate event; and most importantly, listen to what people value by soliciting their input into the planning process to help create an inclusive experience.
Second, HR teams can work to proactively mitigate the risk of inappropriate behavior. Limiting the availability of alcohol is often a first step, but HR teams can also consider asking partygoers to pay for their own drinks to eliminate binge drinking and / or offer vouchers for taxi rides to. at home. HR can also proactively set policies related to social media, encouraging positive behavior while clearly outlining the consequences for people who choose to compromise their organization's standards.
3. Make sure that leadership understands its crucial role in social responsibility.
Finally, managers and leadership teams are role models in all workplace issues, including external events like the holiday season. HR teams can help management teams understand the policies in place as well as their crucial role in applying them to the rest of the organization. Not only are they responsible for their own proper conduct, but also to intervene when necessary to prevent the escalation of risky activities. If complaints surface, management teams should be prepared to act quickly and handle the situation appropriately to avoid any further ethics or compliance issues.
In conclusion, the holiday season is – and should be – a time to celebrate not only the organization, but also the people who have made it successful. As HR professionals, it's important to help people stay informed, and with the right plan in place, organizations can be happy, ethical, and compliant, especially during the holiday season.
Cindy raz is SVP of HR at NAVEX.