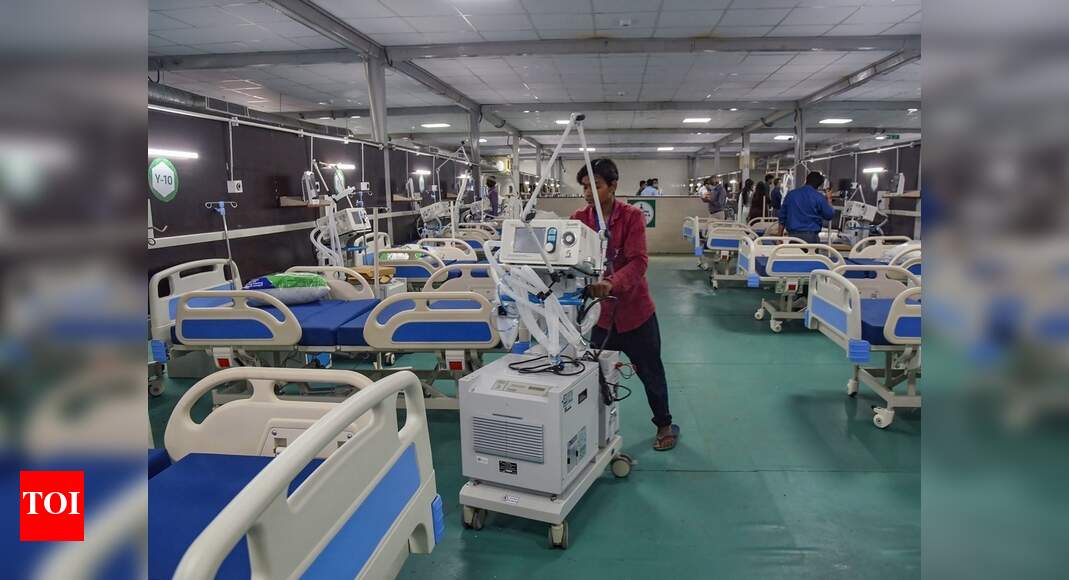 Covid-19: 50 modular hospitals will be set up across India in 3 months | India News
NEW DELHI: Preparing to deal with any new wave of Covid cases or a third wave, the Center has planned to rapidly strengthen the state's health infrastructure by establishing 50 innovative modular hospitals across the country over the years. next two or three months.
Modular hospitals will be built alongside an existing hospital building as an extension of the operational infrastructure. A 100 bed modular hospital with a dedicated intensive care unit (ICU) area can be set up at an estimated cost of almost Rs 3 crore in three weeks and made fully operational in 6-7 weeks.
The project, initiated by the office of Senior Scientific Advisor K Vijay Raghavan, will initially be implemented in public and philanthropic hospitals. These rapidly deploying hospitals are intended to fill a major healthcare infrastructure gap in India's fight against Covid, especially in rural areas and small towns.
"Any government hospital, with basic facilities such as electricity and water supply, and an oxygen pipeline, will be eligible to have a modular hospital there," Aaditi Lele, member of the industry-collaboration division. university at the office of the senior science adviser, TOI says. "We have been in contact with state governments to identify the requirement, particularly in states where a higher number of cases are being reported. We also contacted several partners to execute projects through support for corporate social responsibility. "
The first batch of modular hospitals with 100 beds will be put into operation in Bilaspur (Chhattisgarh); Amravati, Pune and Jalna (Maharashtra) and Mohali (Punjab), as well as a 20 bed hospital in Raipur (Chhattisgarh). Bengaluru will each have one of 20, 50 and 100 beds in the first phase.
These hospitals can last about 25 years. They can also be taken apart and moved anywhere in less than a week.
The design and concept – called MediCAB Hospitals – are by Modulus Housing, a start-up incubated at IIT Madras. The company began deploying MediCAB extension hospitals with assistance from the American Indian Foundation.
The government has also worked with Tata Projects Ltd to deploy modular hospitals at multiple sites in Punjab and Chhattisgarh. They have started work on 48-bed modular hospitals in Gurdaspur and Faridkot in the Punjab. The expansion of intensive care units in Raipur, Jashpur, Bemetara, Kanker and Gaurella hospitals in Chhattisgarh is also underway.