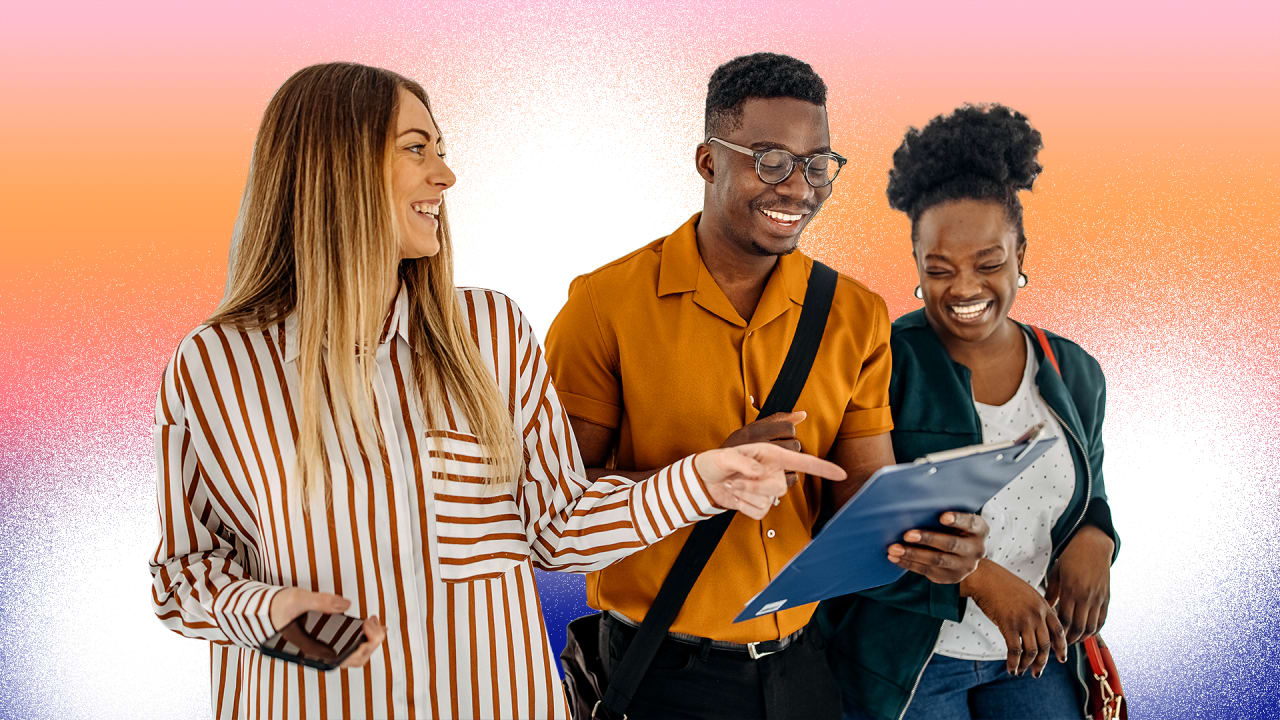 How to make this summer's interns thrive
Due to the pandemic, summer internships have changed over the past two years. Before the pandemic, this meant a physical influx of young talent into the office, bringing new energy and additional help to the organization's fingertips. Over the past two years, however, many companies have had to cancel or reduce their internship programs, which has added stress to both students…trying to compete for limited spots—and businesses – scrambling to find resources for projects that would normally have been done by interns.
This year, many companies are resuming in-person summer internships and aggressively competing for intern talent. Because interns now have more options, they are already reneging on the offers they had previously accepted. In order to recruit and retain this year's interns, it is imperative that companies get it right.
Understanding Generation Z
Connecting with Gen Z talent and understanding what motivates them will create successful internship experiences. A recent research report by McKinsey & Company shared what Gen Z values ​​most: they seek the truth, love to speak out, and take action on behalf of the causes they believe in. They accept diverse viewpoints and are "radically inclusive." In a job, they seek flexibility, competitive compensation, access to senior management and environmental responsibility. With these values ​​in mind, effectively recruiting this talent means the following.
Flexible working arrangements: These students have already proven they can work remotely: They've taken college classes online for the past two years, receiving instruction and taking tests without setting foot in a classroom. It's important for companies to respect their desire for flexibility, offering options such as in-office or remote work, reduced micromanagement of projects, or the ability to work non-traditional hours.
Competitive compensation: Wages are rising as companies expect pay an average of 3.4% more to workers in 2022. Social media is putting incredible pressure on Gen Z to compete. Regardless of the industry, competition for talent at all experience levels is fierce and interns will be looking for competitive compensation offers.
Environmental responsibility: A Deloitte survey revealed that Gen Z's number one concern is climate change and environmental protection. Gen Z is interested in how companies reduce their carbon footprint and what their corporate social responsibility (CSR) initiatives are. Be prepared to share what your organization is doing to give back to the community and the planet.
Include interns in your workforce
Once you've hired this season's interns, you need to make sure they thrive. You want them to be happy throughout the internship, but you also want them to enjoy the experience so much that they'll accept your full-time offer to come back after graduation. Better yet, you want them to return to their campuses as ambassadors, telling others about your business to create the next class of interns.
Program management team: Each internship should offer a balance of meaningful work, one-on-one and group meetings with senior executives, and attendance at town halls and company events where interns have the opportunity to interact socially with other people. other team members. A program management team will ensure these elements are in place and will keep track of the trainees' progress and experience throughout the opportunity.
Senior Management Commitment: Access to senior executives will differentiate a company's internship experience. Interns share with their peers the levels of interactions with leaders they have or don't have, which can make a company's offer of internship and full-time employment more or less desirable. Offering meetings with senior talent, including your organization's C-suite, and encouraging two-way dialogue are important for building trust and loyalty. Take advantage of the little time you have with this junior talent by incorporating reverse mentoring as well. Generation Z likes to share their views and experiences with senior management.
Work-study programs: It is essential to offer trainees the opportunity to acquire as much knowledge and practical experience as possible in a short time. Create internships that allow interns to work with multiple leaders, across multiple teams, and on a variety of projects.
Accept their altruism: Make sure there are designated days during the summer for interns to serve and give back to their community or advance a cause.
Build loyalty to promote post-graduation return
The experience of the program itself will undoubtedly influence whether interns want to come back and work for you after graduation. The successful company continues to recruit these students until they return for their first day of work in a full-time position. These relationships need to be nurtured for the entire academic year.
The companies with the lowest waiver percentage for their converted summer interns are those that have mastered their "keep warm" strategies. Warm-keeping strategies should begin before the first day of the internship and continue throughout the academic year after the internship.
Some of the best warm-up strategy recommendations include connecting students with leaders of departments of their choice and creating a regular cadence for communicating about company happenings and happenings.
Companies should offer advice on summer internship accommodation and provide summer internship accommodation allowances. Provide interns with summer goodies such as water bottles, notepads, and pens before interns arrive. At the end of the course, provide items such as vests, socks, blankets, beach towels and umbrellas. This helps interns act as brand ambassadors once back on their campuses.
This year's summer interns are full of promise. Eager to gain hands-on experience and contribute to your organization, these junior talents also know what they want and seek companies that recognize and embrace those priorities. Companies that make the effort to understand, onboard and train this year's class of interns will create a productive addition to their workforce and a talent pool for the future.