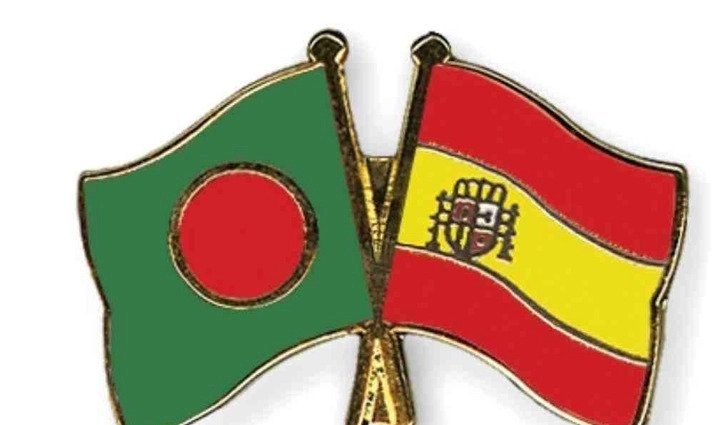 Spain interested in expanding trade
Bangladesh can use Spain's experience and technological know-how to improve its agribusiness sector as Spain ranks first in agricultural production and agribusiness, said Spain's ambassador to Bangladesh , Francisco de Asis Benites Salas.
Ambassador Francisco said this when he met Dhaka Chamber of Commerce and Industry (DCCI) Chairman Rizwan Rahman at the DCCI building in the capital on Monday October 18.
The Ambassador of Spain also offered to use their experience and knowledge to preserve the historic and heritage sites of Bangladesh, which will help the country to attract more domestic and foreign tourists.
Rizwan Rahman told the envoy that bilateral trade between Bangladesh and Spain amounted to $ 2.37 billion in fiscal year 2019-2020, of which Bangladesh's exports and imports amounted to $ 2.37 billion. to $ 2.19 billion and $ 177.98 million respectively.
He said Bangladesh's exports to Spain are heavily focused on its RMG products, but Bangladesh's footwear, rugs and flooring, jute goods, bicycles, plastics, consumer goods and dairy products also have enormous export potential to Spain.
The president of the DCCI urged Spanish entrepreneurs to invest in the sectors of infrastructure, railways, healthcare, agricultural machinery and processing of agricultural products, tourism, IT and ITES, Automotive and APIs (Active Pharmaceutical Ingredients) from Bangladesh.
Ambassador Francisco mentioned that Bangladesh has enjoyed enormous economic success in recent years to become a model for the rest of the world.
He said there is huge potential for improving bilateral trade between the two countries, as Spanish entrepreneurs can invest in the tourism, infrastructure, railways, health and automotive sectors in the country. Bangladesh.
DCCI NKA Mobin Senior Vice President, FCS Vice President Monowar Hossain and Spanish Embassy Trade Counselor Francisco Javier Yepes were also present at the meeting.